Archive for the 'Wishlist' Category
Jan 26, 2013 Wishlist
May 9, 2011 Wishlist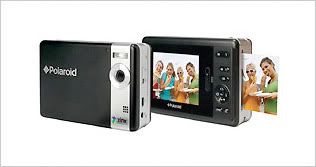 This full-featured digital camera has everything you need to take the ultimate photo. The 3.0″ bright color LCD screen lets you preview the image before you print and the camera is SD compatible for additional internal memory for saving photos and downloading them later. With built-in editing tools, the Instant Digital Camera is full of features to perfect any photo.
No need to connect your camera to a computer or a printer when using the Instant Digital Camera. Just snap your picture, crop or edit it, add one of nine fun borders, and in less than 60 seconds, print full-color, 2×3-inch prints - all within a single device.
What You Get
* 2″ x 3″ borderless, sticky-back prints
* Smudge-proof, water-resistant, tear-proof photos
* Fade-resistant, long-lasting images
* No waste - no ink cartridges
* Prints in about 60 seconds
* Rechargeable lithium-ion battery
In addition to toshiba netbooks, I think I want a Polaroid Pogo Digital Camera. My first love was the instax, but I was having second thoughts on it since it doesn't save the photos digitally. This camera does save a digital copy of the photo and at the same time, you can have the photos printed as well into 2″ by 3″ sticky-back prints. And you can even do a little editing on the photos before printing them. The paper isn't so expensive either. I can't wait to have one.
Jan 14, 2011 Wishlist
1. White Foam Core - The white surface can be used to bounce light into shadows, softening hard contrasty light. Or, place it between your subject and the light source to cast shadows where you want them.
2. 18% Gray Card (AKA Medium Gray Card – Using a gray card to set exposure will give you much more accurate results. You can also use an medium gray card to set a custom white balance for more consistent color in your photos.
3. Spray Bottle - The trick to shooting fresh and dewy spider webs, fruit, and flowers isn't waking at the crack of dawn. It's having a spray bottle handy.
4. Lens Pen - Leave the lens fluid and papers at home. The "pen" has a microfiber disk filled with dry lens cleaner on one end. The other end has a retractable brush. Dusting with the brush removes large particles of dust. Lightly rubbing the disk on your lens will remove smudges, fingerprints and spots. A half twist of the pen with the cap on cleans the disk.
5. Cloth bag of rice/beans - If you can't or don't want to carry a tripod around, having a bag of rice can be the next best thing.
6. Remote Shutter Release - This reduces motion blur caused by camera shake.
7. LED Flash Light - These things are multi tasking marvels. Experiment with light drawing and light painting at night. And while you're out there in the dark, you can use it to see where you're going. They're not just for night photography though. LED lights can look pretty close to sunlight. If you're shooting outside they can be an inexpensive stand in for an off camera flash. You can get a small LED Maglite for around $20.
8. Nikon (or similar) Lens Caps -Nikon caps are a lot easier to use. The pinchable area on the sides of the Nikon cap are at least twice as wide as the Canon caps. You can pinch from the center of a Nikon cap as well. This makes it easier to remove/replace the cap when a lens hood is in place.
9. A Flash Diffuser (or Wax Paper) - If you have to use the on-camera flash, you can at least soften its effects with a flash diffuser. These come in many styles but they all use a white translucent material to diffuse light.
10. Filter Wrench - Filters often get stuck because the pressure from your fingers bends the filter a little when you try to unscrew them. Gripping harder to un-stick a stuck-on filter just makes it worse. A filter wrench distributes the pressure of your grip around the entire edge, gripping the filter tight without bending it. Get a filter wrench before you need one so you're not tempted to force off a stuck-on filter and make it permanently stuck in the process. A set of two wrenches costs about $5.
11. Reflective Emergency Blanket and/or Circular Reflector - Both of these can be used to reflect light into shadows. The nice thing about the emergency blanket, aside from it being very cheap (a pack of four blankets costs a little over $5), is that the mylar it's made of is waterproof. Throw it over your gear in a sudden downpour, or toss it on the dewey ground when you need to get low.
12. Bulb Blower - It's important to blow off any large grains of sand and dirt before you wipe your camera or lens. You don't want grains of sand to scratch your lens as you wipe it. A bulb blower delivers a powerful blast of clean air to blow away any dangerous particles.
13. Compact Backpacking Hand Towel - This is a must have if you shoot outside. An absorbent lightweight backpacking towel can whisk drops of water away before they become a problem. It's also nice just to give your gear a quick wipe down at the end of the day to prevent dust and grime from accumulating.
14. A Flickr Account - Use for archiving, getting feedback, showing off, and tracking your progress.
15. Hot Shoe Mount Bubble Level - Keep your horizons straight even when hand-holding. It's just a small bubble level that slips into your camera's hot shoe. Not having to constantly straighten and crop your photos could easily be worth the $5 this bubble level costs.
Source: http://www.digital-photography-school.com/15-must-have-photography-accessories-under-25.
Nov 16, 2010 Wishlist
I like!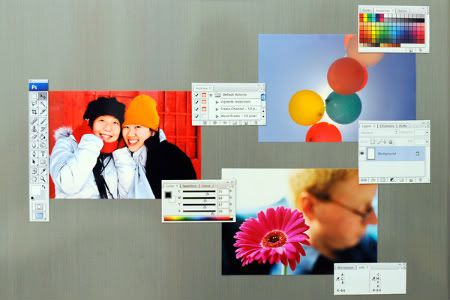 Photoshop Fridge Magnets
* Set includes 11 familiar Photoshop tools and palettes
* Great gift for designers, photographers or any Adobe addicts
* Creative way to display fridge snapshots
* Not guaranteed to help you cook better meals
Nov 4, 2010 Wishlist
I haven't bough my GF1 yet and now here comes Panasonic Lumix GF2. No price yet as this is to be released early 2011. So no purchases for me this year. I will wait for GF2 to come out.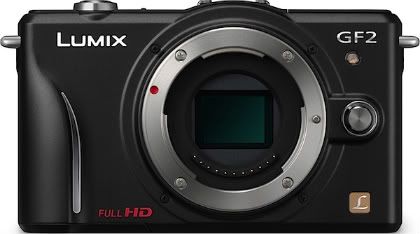 Panasonic announces LUMIX DMC-GF2
World's smallest and lightest Digital Interchangeable Lens System Camera
New LUMIX G Micro System camera features ease of operation and high picture quality for both still images and Full HD Movie Recording
*For an interchangeable lens system camera with a built-in flash as of November 4, 2010.
Sydney, 4 November, 2010 – Panasonic is unveiling the new LUMIX DMC-GF2, which provides a compelling offering for both enthusiasts and those new to system cameras – with the downsized body, easy control over creative features, and outstanding imaging that have become hallmarks of the LUMIX G Micro System range.
Alistair Robins, Group Marketing Manager, LUMIX, Panasonic Australia, said: "At just 265 grams, this new camera is 19% slimmer and 7% lighter than the DMC-GF1, and retains a classically styled aluminum body that is both compact and well-balanced for stable shooting.
"This new model adopts the touch operation now available on three models in the LUMIX G Micro System, and offers advanced movie creation with Full HD AVCHD recording."
He added: "Some of the features that consumers will really appreciate are the 'Touch-Q-menu' that is customisable by touch, so the user can drag and drop icons and personalise their DMC-GF2 with the features that are most important to them; and the improvements in movie recording, including touch focusing for a professionally-styled result.
"This camera is ideal for those who want to feel confident with their first interchangeable lens system camera, while more skilled users will find it faster and easier to make settings to achieve great shots."
The DMC-GF2 will be available in Australia in the New Year, with the choice of either a black or a white body. Prices will be announced closer to the launch date.
The pop-up flash has been redesigned, and engineered to reduce the 'vignetting' that can occur when there is a short distance between the flash and lens.
Operating the camera is extremely simple and intuitive, due to the use of touch control and a new GUI designed for the DMC-GF2. The focus is immediately set to the subject just by touching it on the 460,000-dot LCD, shutter release is also controlled by touch; and there are dedicated buttons for Intelligent Auto (iA) and movie recording.
The camera has a 3.0-inch Intelligent LCD with a wide viewing angle, for vivid, exceptionally detailed images both when shooting and when viewing the results. The DMC-GF2 is also compatible with an optional Live View Finder (DMW-LVF1), which provides a full-time live view function.
For professional image performance, the DMC-GF2 has a 12.1 megapixel Live MOS sensor and Panasonic's Venus Engine Full HD. Movie recording is now available in Full HD 1920 x 1080 in 50i.1
The new camera is also compatible with Panasonic's new interchangeable 3D lens2, allowing users to shoot their own 3D still images and enjoy watching them on their 3DTV at home.
The DMC-GF2 will be available in Australia in the New Year with the following lens kits:
Lens kits
DMC-GF2 with LUMIX G 14mm / F2.5 ASPH (H-H014)
DMC-GF2 with LUMIX G VARIO 14-42mm /F3.5-5.6 ASPH / MEGA O.I.S (H-FS014042E)
DMC-GF2 twin lens kit (H-H014 and H-FS014042E)
Key Features
Intuitive touch control in world's smallest and lightest body
The DMC-GF2's dramatic reduction in size has been achieved by the downsizing of the mount unit and a reduced number of internal parts due to the integration of electrical circuits.
The camera offers touch-control features via the LCD for easy operation, and the 'Touch Q-menu' is designed to allow users to customise their menu with the most commonly-used features.
Touch autofocus/AF tracking, shutter and zooming all allow the novice to quickly get their shot accurately focused and framed.
The defocus control function allows the range of defocus to be adjusted simply by flicking the control bar from side to side – making it very easy to get great portraits with a soft background. This feature is available in both iA and My Colour modes.
Other touch control features include:
1-area AF in Face Detection
This mode lets you focus on the subject in any part of the LCD while still detecting faces in the image – just touch the screen to direct the focus point. It lets you capture creative shots, for example, focusing on a flower in front of a person, or directing the focus to a person's eyes.
Multi-area AF
The camera divides the 23 AF areas into nine groups. Just touch one of the groups and the camera automatically selects the optimal area from within that group. The cursor lets you display only the part that is within the selected range.
Touch Operation in iA Mode
In iA (Intelligent Auto) mode, simply touch the subject on the LCD and the camera automatically selects the optimal scene mode.
Moveable MF Assist
When you're in manual focus mode, touch a section of an image on the LCD and the camera shows you a zoomed view of that area – 1x, 5x or 10x – instantly. This makes it easier to check that focus is sharp.
Touch-Operated Playback
A variety of touch-control operations make playback quick, easy and more fun. For example, you simply slide your finger across the LCD to scroll through images, or touch a part of the image to enlarge it to as much as 16x.
High-quality movie recording in Full HD AVCHD
The DMC-GF2 can record high-resolution Full HD 1920 x 1080 movies at 50i3, or smooth HD 1280 x 720 movies at 50p in AVCHD (MPEG-4/H.264)4 format. HD Motion JPEG in 1280 x 720 can also be selected as an alternative movie recording format in addition to QVGA, VGA and WVGA.
Touch AF is available in movie recording, allowing users to create the look of professional moviemakers' rack focusing. A dedicated movie recording button lets the user instantly start recording, and high quality sound can be achieved with the stereo microphone and Dolby® Digital Stereo Creator. A Wind Cut function is also available to block out most of the noise from background wind.
Popular Intelligent Auto (iA) features include the new Intelligent D-range control, which offers even more natural looking images by optimising the exposure for each part of an image, preventing blocked shadows and blown highlights and helping ensure that gradation and details are reproduced beautifully, such as the blue colour of the sky. Other iA features available when moviemaking include Optical Image Stabiliser (OIS), Face Detection and Intelligent Scene Selector.
Features designed for creative shooting
The DMC-GF2 features My Colour mode which is integrated with the conventional Film mode. It offers a total of 8 preset effects — Expressive, Retro, Pure, Elegant, Cinema, Monochrome, Dynamic Art, Silhouette, plus Custom mode, which lets users manually set the colour, brightness, saturation and contrast levels. With the Full-time Live View function (via the optional Live View Finder), users can see how these settings will affect the images before they shoot, which makes it easier to capture the exact mood or atmosphere desired. The DMC-GF2 also provides a total of 17 Scene modes. Most of these modes can be used when shooting movies too, letting users create movies with dramatic, theatrical effects without having to edit after they shoot.
The exposure meter can be displayed in the Program/Aperture Priority/Shutter Priority/Manual shooting modes. The correlation between shutter speed and aperture is shown, with a colour-coded warning that alerts users when the settings are not within the suitable range. For newcomers to system photography, this makes it easy to learn correct settings both visually and logically, enhancing their photography skills.
Outstanding image quality
The DMC-GF2 achieves high picture quality in both still and movie recording, with the well-balanced performance of the Venus Engine Full HD image processor; and the 4/3 type 12.1-megapixel Live MOS sensor.
The Venus Engine Full HD provides advanced signal processing capabilities and applies optimal noise reduction, so you capture clear and beautiful images even when shooting at high sensitivity levels. With Intelligent Resolution technology, three areas – outlines, detailed texture and soft gradation areas – are automatically detected. Each area is enhanced effectively for greater definition, fine detail and superior noise reduction. As a result, images are naturally clear and crisp.
The Live MOS sensor offers the best of both worlds – the superior image quality of a CCD sensor and the lower power consumption of a CMOS sensor. Advanced technology that makes it possible to read 4 channels of data simultaneously also helps the DMC-GF2 deliver 60 frames-per-second images to the optional Live View Finder, for smooth, high-resolution images.
The camera features an accurate and fast Contrast AF system with a wide range of AF modes, including multiple-area AF with up to 23 focus areas, 1-area AF with a selectable focus area, Face Detection and AF Tracking.
LUMIX G Micro System cameras are equipped with a highly efficient Dust Reduction system. If specks of dust or other foreign matter gets inside a camera when you're changing lenses, it could cling to the image sensor and show up as a spot in your photos. The Dust Reduction system in the DMC-GF2 helps eliminate this possibility by placing a supersonic wave filter in front of the Live MOS sensor. Vibrating vertically about 50,000 times per second, the filter effectively repels dust and other particles.
VIERA Link connectivity
Both still images and AVCHD movies recorded on SD Memory Cards are easy to view on a compatible Panasonic VIERA TV, Blu-ray Disc Player or Recorder simply by inserting the card into the SDHC/SD card slot. Alternatively, an optional mini HDMI cable can be used to output still images and movies recorded with the LUMIX DMC-GF2 directly to the TV for easy VIERA Link operation using the TV remote control.
Rich options for further expandability
The Micro Four Thirds System products are joining today's Four Thirds System products to provide customers with even higher levels of performance in a digital interchangeable lens camera. In addition to LUMIX G lenses, the LUMIX DMC-GF2 and LUMIX G Micro System can use any interchangeable lens that complies with the Four Thirds System standard via an optional mount adaptor DMW-MA1 and with the prestigious Leica M/R Lenses via the DMW-MA2M or MA3R.
Optional Accessories*
Live View Finder : DMW-LVF1
Mount Adaptor: DMW-MA1, DMW-MA2M, DMW-MA3R
External Flash: DMW-FL220 (GN22) / DMW-FL360 (GN36) / DMW-FL500 (GN50)
Battery Pack: DMW-BLD10 (NEW) $119rrp
DC Coupler: DMW-DCC9 (NEW) $99rrp
AC Adaptor: DMW-AC8 (NEW) $29.95rrp
HDMI mini Cable: RP-CDHM15/RP-CDHM30
Leather Lens Case (for GF2 with 14 mm lens)
Leather Lens Case (for GF2 with 14-42 mm lens)
Leather Body Case: DMW-CGK3
*Some functions on the DMC-GF2 are not available depending on the lens that is mounted.
Included Software
The DMC-GF2 is bundled with PHOTOfunSTUDIO 6.0 HD Edition for easy organisation of photos and movies, the SILKYPIX® Developer Studio 3.1 SE for RAW file development, and Super LoiLoScope (trial version) for high speed HD movie editing.
~snagged from http://www.digital-photography-school.com/.
Sep 2, 2010 Wishlist
I want, so badly. This and loads of film, please!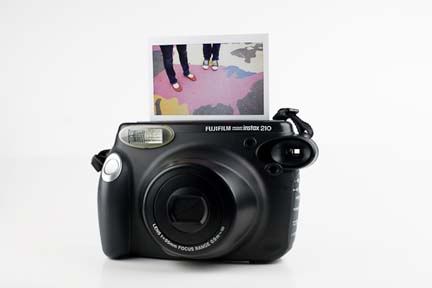 Fuji Instax Wide Format Instant Camera
* Instant wide format prints, like Polaroid 600 but a little wider!
* High quality, vibrant prints
* 210 film is easy to find and buy!
* Exposure control
* Flash adjusts to your lighting
* Big, clear viewfinder
* Easy-grip body
* Attachable close-up lens
* Measures 7″ x 3.7″ x 4.6″
Just like its instant film predecessors, your Instax 210 prints will ever so magically develop before your eyes. No special trips to get your photos printed - it's your own little analog printing machine that does it all in one place! (Even if that place is in the middle of a deserted field in Bozeman, Montana.)
This magic box-o-photo is a lot like Fuji's Instax Mini with one major difference: it's bigger! The Instax 210 prints are wider at just about twice the size of the Mini's!
This means big, beautiful, vibrant prints all instantly delivered into your hands! Mountain ranges, your nephew's 4th grade class, the dog walker's unruly herd of dogs. All of these will fit into your wide Instax 210 photos, no problemo.
Sep 1, 2010 Wishlist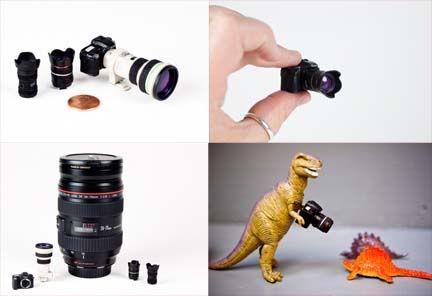 Mini Model Camera
* Ultra-unique replicas!
* Ultimate goody for camera collectors
* Impressive, high quality detail
* 3 detachable lenses/lens hoods: standard, telephoto, and zoom
* Camera body 1″ x 1/2″
* Lenses 1″-2″ long, 1/2″ diameter
Introducing the tiniest camera of all time: The Mini Model Camera, a camera perfectly sized for plastic dinos, Lilliputians, and photo super-geeks!
This rare and tiny gem is a superbly detailed and a very real-looking 1/6 scale model of your own life-sized DSLR with every button, screen, switch, n' dial in place.
And just when you thought it couldn't get any more want-worthy, three detachable lenses are included with removable lens hoods, too!
While it'll find a happy home on your desk where you can lovingly admire it, this charming lil' replica will also make the perfect gift for your camera-obsessed friends. It's the hard-to-find camera model they don't already have!
We especially love this mini cam for all the fun stuff we can do with it: use it as a gift box charm, a pendant for a necklace, or a prop for our stop-motion dinosaur epic.
Toy-model-car-with-the-hood-that-opens, you don't have anything on our mini-camera-with-interchangable-parts!
May 29, 2010 Wishlist
And just like that, I am totally over my obsession with the orange bag. I am glad I didn't buy the bag as I am now saving for something a whole lot better. Suddenly my need to learn more about eye creams, and bags and other girly stuff has taken a back seat. This is seriously giving me palpitations. I so want to have this.
I compared my current LX3 with GF1 through Snapsort, and what do you know GF1 won. I am also reading LetsGoDigital's GF1 review and test shots.